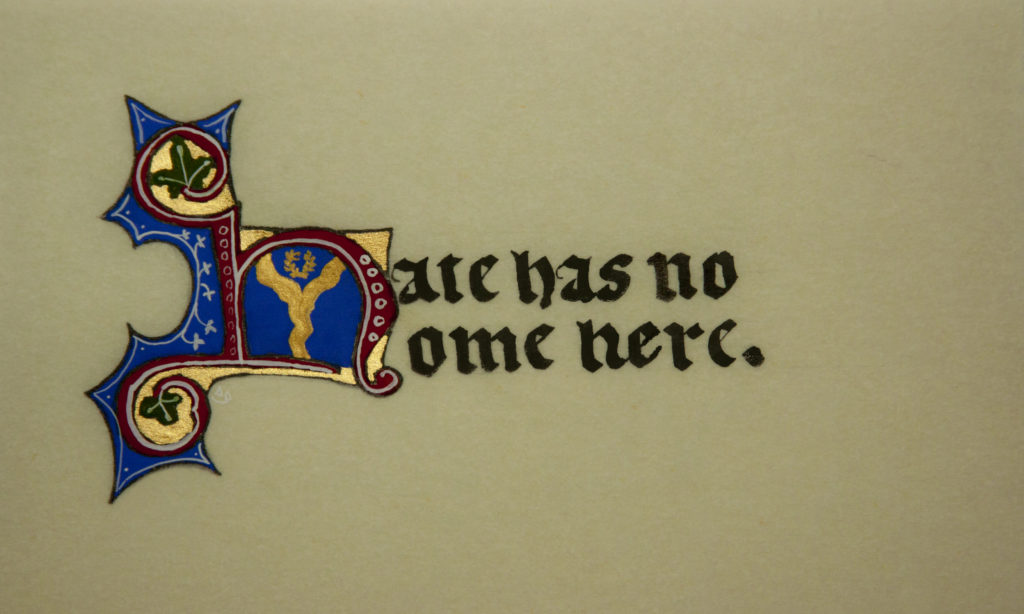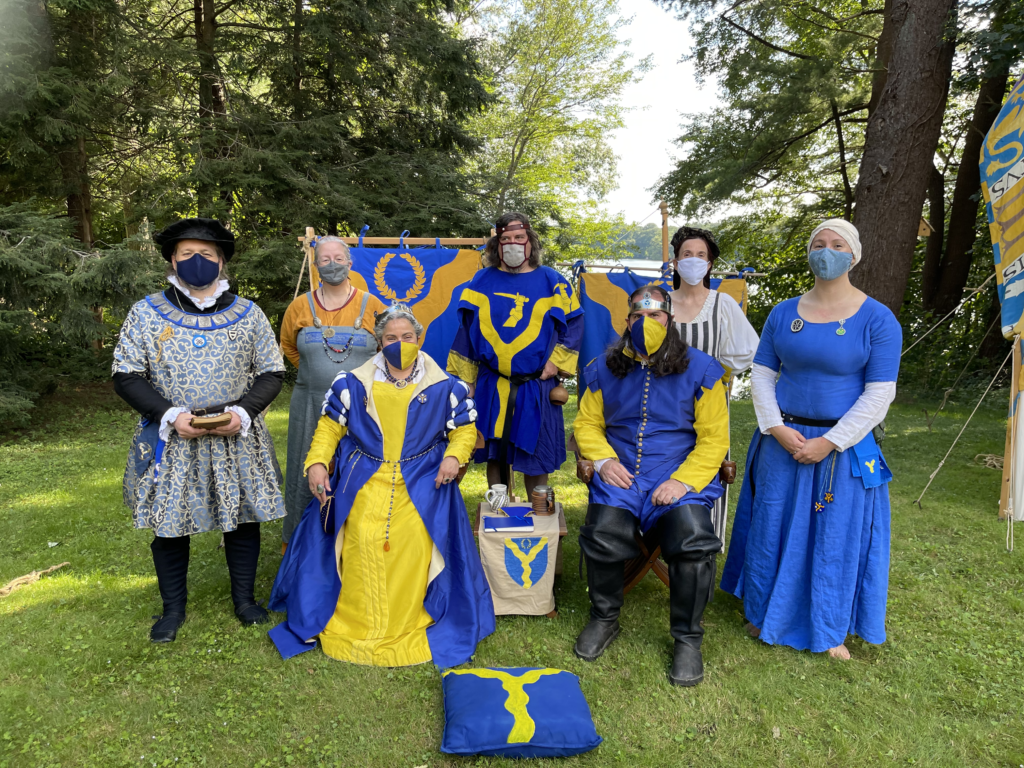 The Barony of Carolingia is the chapter of the Society for Creative Anachronism located in Eastern Massachusetts, centered in the Greater Boston region. The SCA is a 501(c)(3) educational organization dedicated to researching and re-creating the arts and skills of the pre-17th century world.
The SCA sponsors events such as tournaments, feasts, and university sessions where members dress according to Medieval and Renaissance styles, and participate in activities based on the civil and martial skills of the period. Activities include costuming, armoring, and combat arts (including archery and rapier combat), calligraphy, dancing, music, cookery, and board and field games, plus a variety of technical and social skills which help establish the ambiance of life at a period court. Society events are open to the public, but, in keeping with the emphasis on living history rather than dramatic performance, all attendees are expected to make an attempt to preserve the atmosphere and fit in with the SCA's standards of dress and behavior.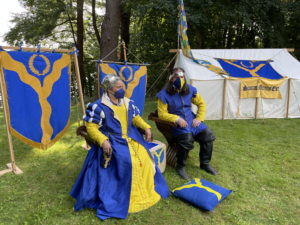 Letters from the Coronets
Carrissimi Carolingiani! The East Kingdom is once again bursting with flowers as the weather creeps …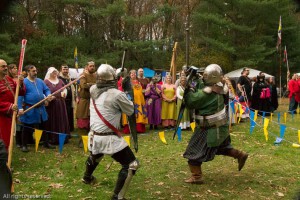 There are tens of thousands of active SCA participants, and local chapters of the SCA in all fifty states plus dozens of countries abroad. The Barony of Carolingia was started in 1970 and is one of the oldest chapters in the SCA.
If you are a maker, an athlete, a performer, a researcher, an artist, a cook, an archer, a dancer, a lover of history or simply someone who loves to learn new skills and information – there is something for you in the SCA.