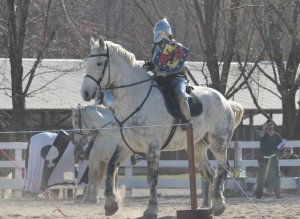 The SCA supports a wide variety of combat/martial recreation.
Here in Carolingia, you can find organized practices for the following:
There is also a growing set of people who are researching and recreating equestrian activities.  Carolingia doesn't have equestrian practices at present, but you can find out more about them at this website.